What are your dreams?
Last weekend I was chatting with my lovely friend and neighbor who will turn 50 later this year. And she had the most amazing idea for her birthday. She decided that she would look back at her life and write down 50 dreams she already achieved and then she would look forward to create a bucket list of the 50 dreams she now wants to reach.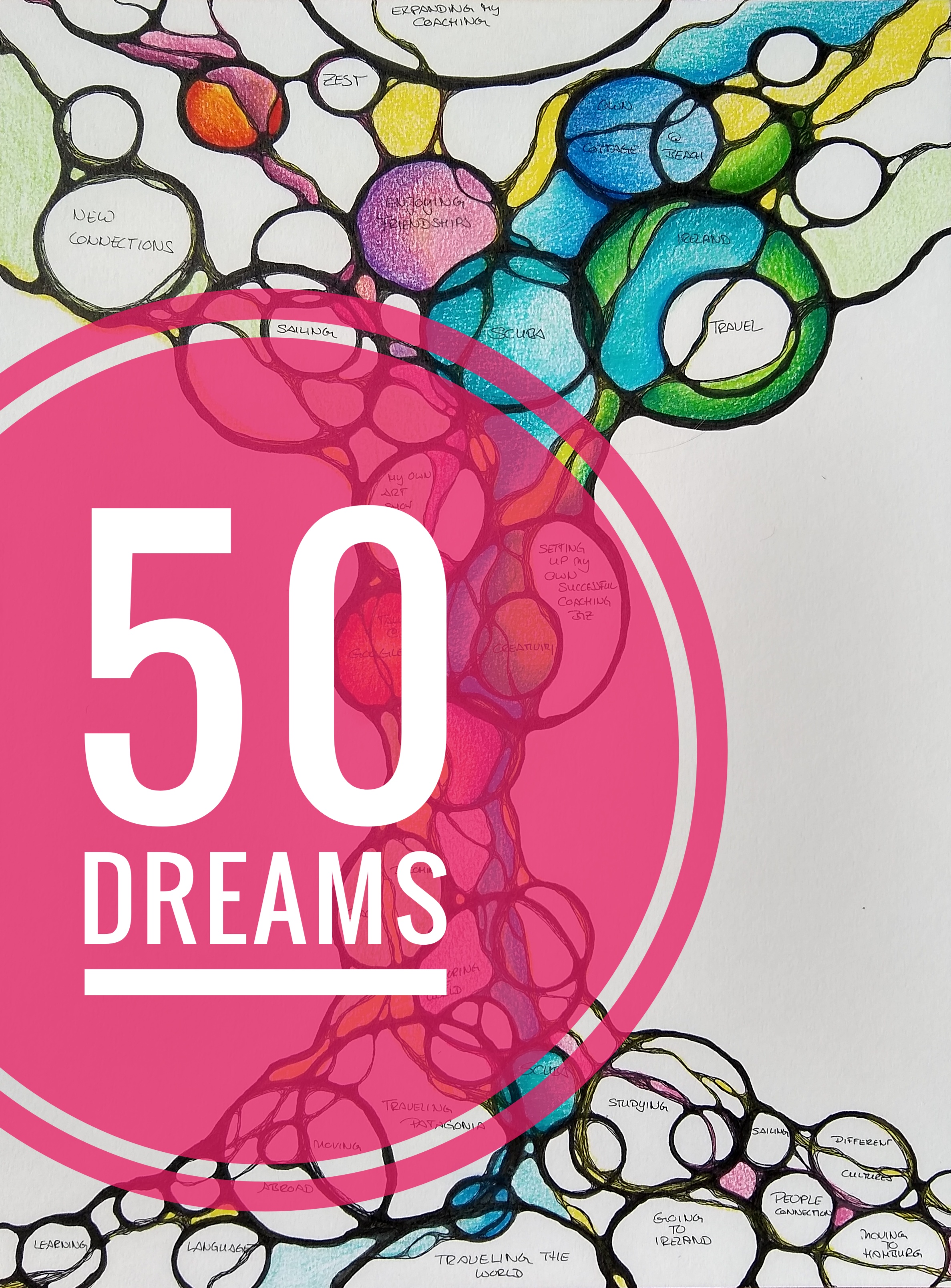 Today is my birthday, and while I am not yet 50, I still loved the idea so much that I started to create my own drawing with 46 dreams (past, present and future). It is lovely to see what dreams have already come true and in what way.
In my youth I wished to move abroad. And what I thought and hoped for at the time was to move for one semester to study in a different country. I got so much more than just that. I moved to Ireland, to Argentina and then to California. I wanted to make new friends and meet amazing people, I did and still do. The people I meet make such a difference in my life. I love to learn and explore and I can do this daily. Since my teenage years I wanted to scuba dive, but I would have never dreamed of doing it in Hawai'i.
And these are only the truly big things in my life. There are so many smaller ones that I cherish.
Looking at all this I feel truly blessed.
And from a coaching perspective, this is one of the most rewarding practices you can do when your confidence dwindles or you just feel low. I like to draw, therefore mine is always a drawing, but journaling about it is pretty cool too. And for sure you can do that every birthday or any other day you like.

What are your dreams?
Get your journal or sketch pad out…. and get my playbook with the instructions on how to set this up as a retreat for yourself.